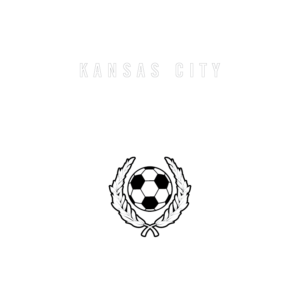 KANSAS CITY INVITATIONAL
May 26 – 28, 2023
Registration Deadline:

April 17, 2023
Kansas City Invitational is the single largest soccer tournament in Kansas City and consistently sells out. This tournament offers four different levels of competition: Gold, Silver, Bronze and Recreational. Teams have traveled from 14 different states to play in the Kansas City Invitational. Appropriate seeding of teams ensures that everyone can compete against opponents of their own ability level.
Play at the 'State of the art' $36 million SCHEELS Overland Park Soccer Complex and GARMIN Olathe Soccer Complex
Great central location in Overland Park and Olathe
Great hotel options to suit every team budget and taste
12 tournament-quality synthetic turf fields
Lighted fields for night use
Great competition from all over the Midwest
The holiday weekend allows for more relaxed game and travel schedules
Excellent referees
The complex includes a multi-purpose building with concession areas
Scoreboards, signage and other exciting amenities on location
Local attractions including Deanna Rose Children's Farmstead and St Andrew's Golf course adjacent to complex
Hotels
Heartland tournaments are 'stay to play' tournaments and a condition of acceptance requires every "out of town" team to utilize one of the sanctioned hotels and book the rooms through Global Connections, Inc. (GCI) using their online request system at www.GCITeamTravel.com.
Global Connections has worked closely with the local hotels and has secured the best rates possible for these tournaments. Outstanding properties will be available at affordable prices. Various options will also be available to satisfy team needs and all budgetary considerations. A list of hotels for each specific tournament can be found online.
Contact information for GCI Travel:
Website: https://www.gciteamtravel.com
Phone: 913-660-7766
Email:
Lindasy Brocato – lbrocato@exploregci.com
Lori Murawski – lmurawski@exploregci.com
This is a Stay and Play Tournament
The Stay and Play policy applies to all tournaments held at SCHEELS Overland Park Soccer Complex and GARMIN Olathe Soccer Complex. The policy states that in order to participate in a tournament event all out of town teams are required to book hotel rooms in one of several tournament-approved hotels located in Overland Park or Olathe.
All out of town teams must book hotel rooms through GCI Travel or they will not be allowed to participate in the tournament.
WHY DO YOU HAVE A STAY AND PLAY POLICY?
We are fortunate to have multi-million-dollar world class soccer facilities that were built and funded with hotel, entertainment and tax incentives. As the soccer users, for the cities and developers to invest in and build these world class complexes, we (the soccer users) agreed to contracts with the complexes and/or cities require Stay and Play for all out of town teams. One of the main reasons' cities build world class soccer complexes like ours is because of the positive economic impact they have on their area. A big driver of economic impact is hotel nights.